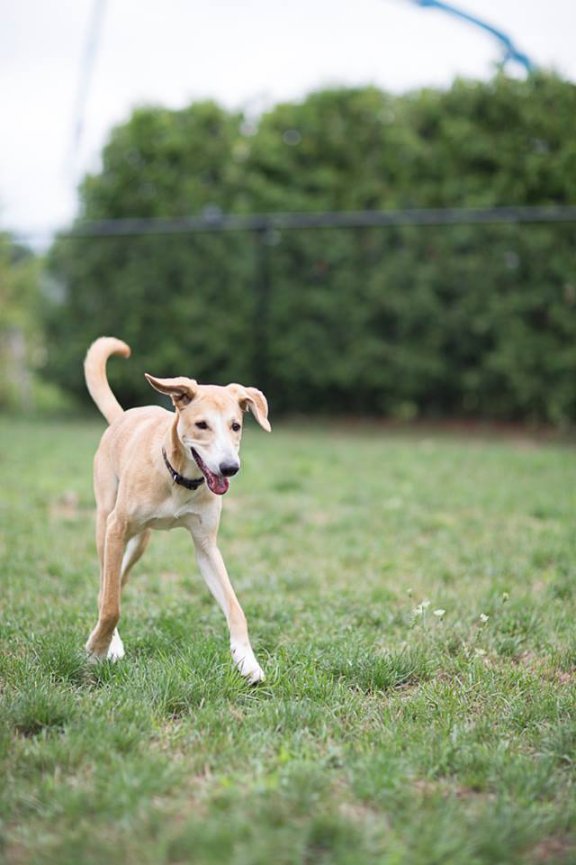 So - Not quite ready to make the commitment of adopting but would love to help a rescue puppy or dog in need?
Well, do we have the job for you! We are always looking for foster parents for our incoming puppies from various islands in the Caribbean, and our rescue dogs from local shelters! Here is a little bit more about our foster program:
Puppies/dogs will be with you for a minimum of 10 days, and typically up to 4 weeks (all depending on the dog's age, medical needs, adoption process etc). The 10 day minimum commitment is crucial to the dog's decompression period after arriving in Canada! Please note that specific cases may need long term fostering (1-6 months), but this is always discussed before placing the dog in a foster home.
EOPR supplies everything you need to care for your foster puppy; a crate, collar, leash, harness, bowls, toys, food, training treats, etc. Veterinary care is of course always covered by the rescue and at no expense to the foster family.
As an EOPR foster parent, your responsibility is to give your foster pup a place to decompress for 10 days after their flight to Canada, to socialize your pup with new things (people, dogs, cats, objects, etc.!), and to provide some basic training such as potty training, leash walking and basic commands (sit, down, stay, etc.). Potcakes are incredibly intelligent, making them very easy & fun to train!
EOPR does not do foster-to-adopt programs, unless for specific cases with adult rescue dogs. Should a foster-to-adopt situation be most suitable for certain dogs, it will be suggested by an EOPR Adoptions team member.
If this interests you, please take a moment to fill out and send us your foster application below! If you have any further questions before submitting a foster application, please send us an email to eoprfosters@gmail.com, and we would be happy to help!
FOSTER REQUIREMENTS:
All EOPR foster families MUST reside in the Ottawa area. On a case by case basis, we will accept foster applications in Toronto or Montreal for airport pickups/overnight fostering until the pup can get transport to Ottawa.
Owning a vehicle is not a requirement to become an EOPR foster, however it is very much preferred in order to transport your foster to vet visits, meet & greets, adoption events, etc.
We ask that our foster homes help our adoptions team to build adoption profiles/bios for each of our rescue pups! Dogs are assessed by our team upon arrival, but it is the foster's job to get to know their temperament and personality as they begin to settle in! Regular updates are required to be shared with an EOPR team member! We check in as frequently as possible.
APPLICATION PROCESS:
A home visit (done virtually for the time being, due to COVID-19) is the next step of the process! All members of the family MUST be present for this visit. This is an opportunity for our EOPR team member to ask you any questions we may have, and for you to ask us any questions YOU may have!
*Please note that EOPR is a small team of volunteers, and we are unable to reply to EVERY application. Should your application meet our requirements and be a potentially good fit as an EOPR Foster home, you will be contacted by our foster coordinator*